October 11, 2013
The Institution of Mechanical Engineers (IMechE) has selected Stuart Kay

 to receive the James Clayton Prize 2012.
The Prize is awarded to members of the Institution who have made major contributions to modern engineering science, and Stuart has been recognised for his contributions to medical device engineering over recent years.
Notable medical devices and safety-critical systems that Stuart has worked on, or led the development of, include:
OrganOx metra, a normothermic liver perfusion system
Arthroscopic surgical toolset for Chondromimetic, an acellular regenerative scaffold from Orthomimetics (now TiGenix)
Aptar Pharma Prohaler, a multi-unit dose disposable dry powder inhaler platform
Closed-loop Class III research system for a US-based CRO
Stuart and other prestigious award recipients were honoured at the IMechE Vision Awards Ceremony at One Birdcage Walk, London in September 2013.
The OrganOx metra® is the first and only fully automated normothermic liver perfusion device for improved organ preservation. It has been designed with every step of the organ retrieval, transport and transplant process in mind.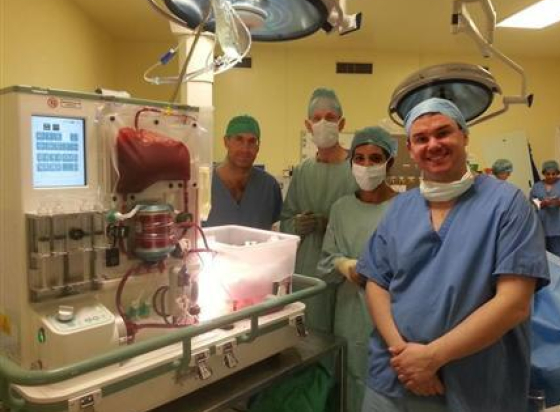 The OrganOx metra® is pictured with Prof. Peter Friend and Prof. Constantin Coussios, and has won the following product innovation awards:
Healthcare Technologies – IET Innovation Awards 2013
Intelligent Systems – IET Innovation Awards 2013
Emerging Technology Design – IET Innovation Awards 2013
International Award for Innovation – Altran Foundation 2013