Animated Guide for 'Press and Breathe' Inhalers
Free 'Zephyr Guide' App for Smartphones and Tablets
App Development and Coding, Industrial Design, User Interaction, Human Factors Engineering
Inhaling medication can be a very effective delivery pathway – but frequently it is not.
It has been well documented that the majority of asthma and COPD patients use inhalers incorrectly. Also, that poor inhaler technique is correlated with poor asthma control, severe exacerbations of patient's condition, increased healthcare costs and waste of medicines.
This is not surprising when you consider that the instructions for use provided with the inhalers are rarely read, and that a significant number of healthcare professionals do not know the correct inhaler technique either.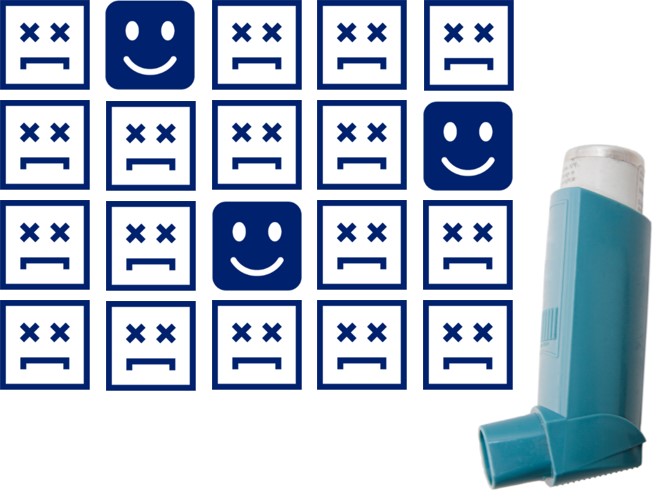 And yet, most patients with asthma can aim to effectively live 'symptom free' with easier breathing, improved health and better quality of life; if they have good technique.
Cambridge Medtech Solutions engineers and designers are well aware of this issue. We have worked on the design, development and industrialisation of various inhaler development programmes and inhaler test systems.
However, the next generation of inhalers and formulations will be costly compared with the simple 'press and breathe' inhalers currently available, thus putting further financial pressure on the healthcare systems. As such, we expect that simple inhalers will continue to be prescribed to the vast majority of patients.
We wanted to make a positive impact now, to the majority of patients, and at zero cost to patients and health service.
Our approach
With our knowledge and experience, we have created a simple animated guide which reminds patients and carers how to use the 'press and breathe' inhaler, which runs on popular smart phones and tablets.
We knew that for the guide app to be successful, it would have to be based on published and proven guidance. It also needs to be presented in a way that users could engage and understand.
Once we had established the look and feel of the app, we tested it with patients, carers, asthma nurses, pharmacists, GPs, respiratory consultants and inhaler industry experts. Feedback was extremely positive from everyone.
ORCHA Review
This guide has also been assessed by ORCHA (Organisation for the Review of Care and Health Applications) which carries out independent and impartial reviews of health and care related apps using a clinically and academically validated framework.
Zephyr Guide is the Number #1 app from 2244 apps reviewed by ORCHA (9th June 2017). This is fantastic, and is clear validation of the value of the app, and the diligent development activity by everyone on the project team.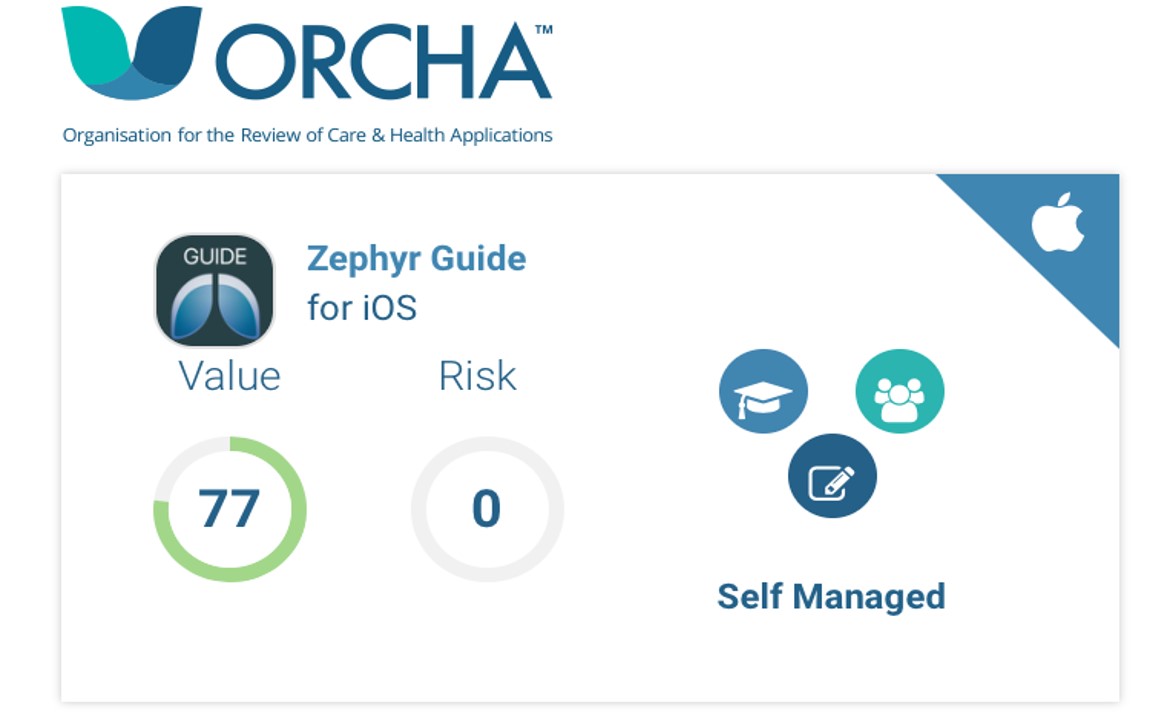 The outcome
The 'Zephyr Guide' app design is clean, simple and intuitive. We made sure that use was easy, instinctive and reassuring.
This free animated guide, accessible via smartphones and tablets, provides many benefits. Patients and carers can readily and easily remind themselves of the appropriate technique for using 'press and breathe' inhalers. The healthcare professional can use it as they teach patients how to use the inhalers, or during an asthma review, including technique checking. The healthcare system can benefit from improved adherence, and reduced costs.
It's a great example of how smartphones and tablets can help solve real problems and give benefits to all the stakeholders involved.



Notes:
Inhaler technique guide suitable for patients using inhalers such as Atrovent inhaler, Salamol inhaler, Clenil Modulite inhaler, Flixotide Evohaler, Fostair inhaler, Flutiform inhaler, Qvar inhaler, Seretide Evohaler, Ventolin Evohaler, Sirdupla inhaler and Symbicort inhaler.
Zephyr Guide based on guidance published by or available from:
•  Association of Respiratory Nurse Specialists (www.arns.co.uk)
•  Asthma UK (www.asthma.org.uk/advice/inhalers-medicines-treatments/using-inhalers)
•  Education for Health (www.educationforhealth.org)
•  European Respiratory Society (www.ers-education.org/lrmedia/2016/pdf/298394.pdf)
•  Greater Manchester Inhaler Technique Improvement Innovation Project and Wessex AHSN (www.wessexahsn.org.uk/videos/show/140)
•  NHS (www.beta.nhs.uk/medicines/salbutamol-inhaler/)
•  PrescQIPP (www.prescqipp.info/respiratory#inhaler-technique-assessment-videos-and-leaflets)
•  Primary Care Respiratory Society UK (www.pcrs-uk.org/inhaler-technique-tips)
•  UK Inhaler Group (www.respiratoryfutures.org.uk/programmes/uk-inhaler-group/educational-videos-and-reviews)
•  all web sites accessed in March / April 2017